I can't believe that we're less than 2 weeks from Christmas. Totally mind-blowing 🤯. It's mid-month so that must mean that it's time to take a look at what's happening in the market. First up, let's take a look at the raw numbers:
Because inventory has been so depressed since the start of the pandemic, I've been taking a look to see where things sat 2 years ago as – hopefully – a better measuring stick of where things have been historically. I've had to recheck the number of active listings several times because the difference is that astounding: Currently there are 172 homes on the market which is a decrease of 58%! In 2019, there were 409 homes for sale in the region (AmCan, Benicia, Fairfield, Suisun, & Vallejo). Equally mind-boggling is that there is a 15% ☝︎increase in homes for sale over last year.
No wonder why there is such an inventory shortage. In taking a quick look at new construction in the Napa-Vallejo area (which includes Vacaville, Dixon, Rio Vista, etc.) the cheapest home I could find is a 1 bed, 1.5 bath home in the senior community in Rio Vista for $371,500…a 1 bedroom home is selling for over $370,000. The average price for new communities is…in a word, inane:
Let's just ignore how much a new home in Napa costs for a moment and focus on Rio Vista. At first blush, it looks like Rio Vista (just sold a home there – town looks to be super cute) seems reasonable…except that both developments in Rio Vista are for seniors only. We absolutely need more senior housing, but why would you move down to farm country if you have a strong support system. Lumber prices are still high with no real relief in sight. There is absolutely no way we're going to build our way out of this inventory depression.
The good news, if you're a seller, is that the market is still extremely good for you. Days on market inched up from the past couple of months, but it's still takes almost 50% fewer days to sell than it did 2 years ago. The regional median price is 29% higher than it was 2 years ago.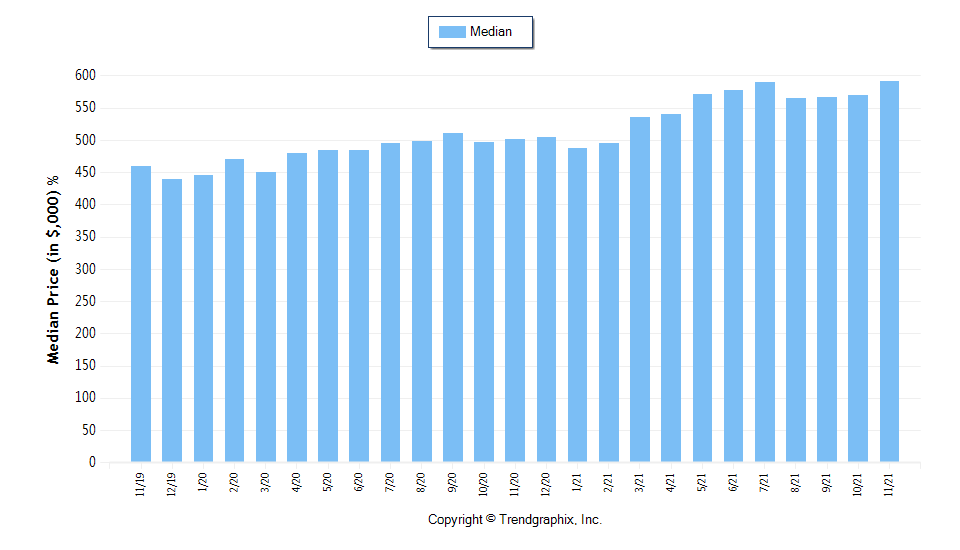 Looking Ahead to 2022
Long and short is that I haven't heard or met any (credible) economist who thinks that the real estate market is going to go backwards. Interest rates still appear to be extremely low despite the highest rate of inflation in 40-plus years.
If you're thinking of selling later this winter or this spring, now is a great time to get started. Decluttering is always a New Years tradition and it takes so long to part with things even when you think it should be easy. I love the Marie Kondo method and it's important to remember the emotional toll that selling can have. There will be more 🏘 on the market, but there will also be more buyers. The economy essentially already crashed 💥 in Q2 & Q3, 2020 so I would be surprised if that happened again. At this point, my advice to my sellers is this: pick a date and put your home on the market. It will sell.
If you're thinking about buying, my advice is this: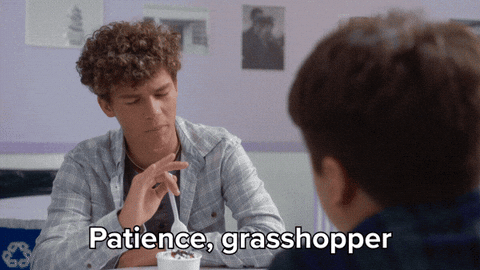 Even though there is less competition than there has been over the past 18 months (thank you slight increase in inventory), there's still a lot and there just aren't enough homes to go around. You will find the right home for you although you might have to give a little to get what you want (think longer commute). However, there just isn't the need to remove every contingency known to man and name your first born after the seller. You will find the right house, I promise. Build your dream house. Decide which elements are non-negotiable and which are nice-to-haven's and then go from there.